Transfection
Transfection of a wide range of cell types can now be achieved easily and efficiently without cell toxicity.

Nanocin™ technology (formerly HappyFect™) overcomes major limitations with existing transfection procedures which often suffer from difficult protocols, poor efficiency and unacceptable levels of toxicity to cultured cells.

When mixed with DNA or siRNA, Nanocin forms nanoparticles that enables efficient transfection without toxicity.

Due to its non-toxic nature it is suitable for transfection of primary and other sensitive cells, in vivo transfection and repeated transfections, as well as rapid protocols that allow transfection at the time of cell plating.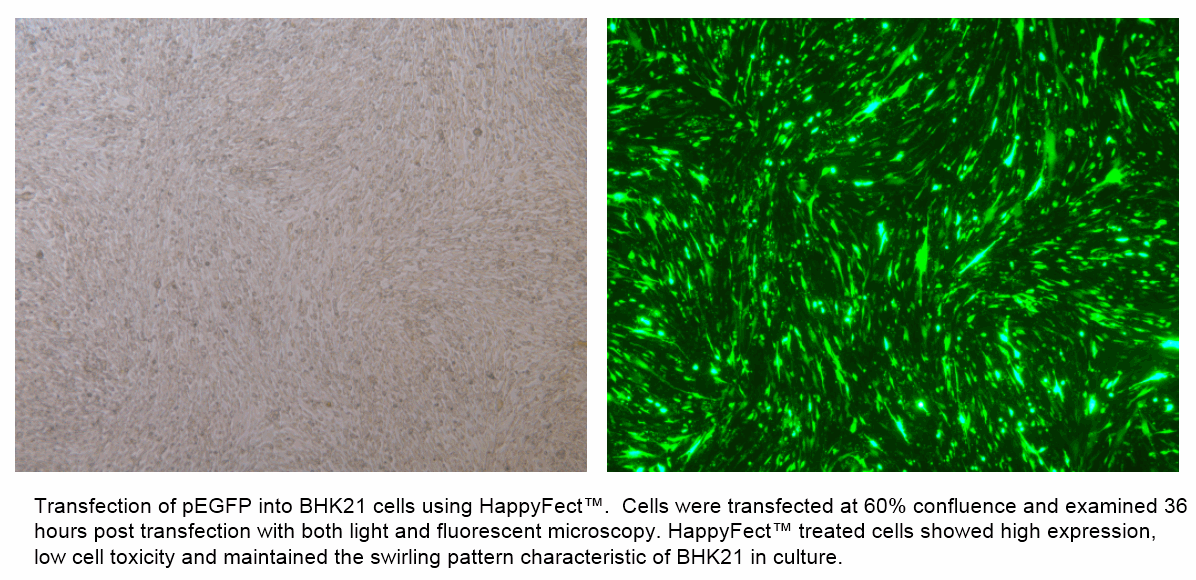 There are two types of Nanocin™:
Nanocin-plasmid™
Nanocin-RNA™
Samples are available. Request yours through the Sample Request link on the right navigation column.
Click here to learn about formulations for the cellular delivery of proteins, peptides and small molecules (Nanocin-PRO and Nanocin-SM).
Featured products within Transfection
login
Login to manage your personal account details, or register here.